International Federation of Surveyors
Fédération Internationale des Géomètres
Internationale Vereinigung der Vermessungsingenieure

FIG Newsletter – May 2022
---
Dear Colleague,
3 months to go... 3 years since the last FIG conference... We cannot wait to see you again.
If you have not already prepared your trip it is time to do so now: register for the conference, book your hotel (NOTE: the favourable congress rate expires 1 July), book your flight (special prices with LOT) and check whether you should also give yourself the luxory to also attend one of the pre-events and tours to explore Warsaw and Poland. Also read more about what to expect at the General Assembly.
The series on FIG and the SDGs continues in this issue of the newsletter, this time read about FIG Young Surveyors and the SDGs.
Read on!
---
FIG Congress 2022 - Join us in September

The local organisers from SGP - the Polish Association of Surveyors - together with FIG, are looking forward to meeting you at the FIG Congress which takes place only once every 4 years. The Congress marks the final year of the current leadership of FIG, the council and commissions and there will be elections for a new President and new Vice Presidents.
What to expect
An exciting programme is awaiting you. A rich programme with many sessions, hand-picked keynote speakers, networking possibilities will meet you in Poland, and of course you also need to give yourself some time to enjoy wonderful Warsaw and Poland.
Keynote sessions
Each day there will be two 1-hour keynote sessions:
Monday 12 September 2022

1
9:00-10:00
Geospatial Excellence for a Better Living - Digitalisation and Modern Surveying and Cadastre in a Post-Covid19 Era
2
10:00-11:00
Urban Rural Land Linkages


Tuesday 13 September 2022

3
16:00-17:00
Land Governance in support of the 2030 Global Agenda
4
17:00-18:00
Our Next Generation - on Mentoring and Women's Land Rights


Wednesday 14 September

5
900-10:00
Mapping the Plastic
6
10.00-11:00
Technology and Visualisation for the Future
Technical programme
The full technical programme will be published soon and offers around 60 sessions with special sessions, sessions organised by the Commissions, Networks, Task Force together with the Local Organisers from Poland, and includes the large number of abstracts and papers that has been submitted.
Already now you can get a peek into the titles of many of the sessions
Pre events
Get the full experience. Join one of the pre-events that FIG and the local organisers are preparing.
Support your Young Surveyors to attend both the Congress and the Young Surveyors conference:

Plan your trip
What to do:
Register now for the conference, pre-events, dinners and secure your ticket

Last chance to book at the conference hotel DoubleTree by Hilton Hotel & Conference Centre Warsaw for the special accommodation room rate.Book before 1 July to get this special price.

Book you flight Special LOT Polish Arlines offer for attendees

Book technical and social tours Get to know the host city and country better. Check the variety of tours
We cannot wait to meet again in person
The FIG Congress 2022 gives passionate professionals the opportunity to:
- Learn globally – with participation from around 80-90 countries
- Learn across silos, from other countries, industries and professional roles – with sessions and representation from the broad range of surveyors and geospatial experts
- Make impacts on careers, organizations and communities
Although we have learned that online meetings work well, the face-to-face presence brings an extra layer to a conference experience, such as:
- the live networking opportunities
- the possibility to meet new and reconnect with old colleagues
- the precious non-distracted time
- the special FIG community feeling
... which you will bring home with you in your back-pack of special experiences and adventures mixed with new knowledge, ideas and food-for-thought from the technical programme.
More information available at the conference web site: www.fig.net/fig2022
Follow the congress preparations on FIG Social media:
---
NEWS FROM FIG
| | |
| --- | --- |
| | We are facing a very exciting General Assembly in 2022 with elections for President and two Vice Presidents. Here is an introduction to what awaits you, online and onsite. Read more |
---
| | |
| --- | --- |
| Meeting Trimble representatives in the exhibition | FIG was represented ath the Geospatial World Forum in Amsterdam by FIG President Rudolf Staiger. Tomasz Malinovsky representing the local organising committee for FIG Congress 2022 was busy in the exhibition. Read more |
---
| | |
| --- | --- |
| | Chair of the Young Surveyors Network Kwabena Asiama gives his Statement on the sustainable development goals in relation to the Young Surveyors Network |
---
NEWS FROM FIG MEMBERS
| | |
| --- | --- |
| | The Nigerian joint commission 3 and 8 working group on GIS tools for Spatial Planning had an interactive session with about 40 participants discussing the great potential of GIS to support spatial planning practice. read more |
---
Survey on the status, importance and use of national/state networks in modern surveying (google form - 2-3 minutes to fill in)
---
ARTICLE OF THE MONTH
The article of the month in May 2022 is written by Eduard Escalona, Ana Senado, Maria Ruiz and Teresa Martinez, Span: EU Space Programmes for Geomatics. This article provides and overview about the EU Space Programmes Galileo, EGNOS and Copernicus, their synergies and applications for geomatics' users. This article will be presented at the FIG Congress 2022 in Warsaw, Poland. Read more
---
UPCOMING EVENTS
6-11 June, 2022, Nice, France
The XXIVth ISPRS Congress, will take place on June 6-11, 2022 in Nice, France. The deadline for both full papers and abstracts is January 10, 2022.
Website: https://www.isprs2022-nice.com/
20-22 June 2022, Valencia, Spain
5th Joint International Symposium on Deformation Monitoring (JISDM 2022) in cooperation with FIG Commission 6.
https://jisdm2022.webs.upv.es
11-15 July 2022, San Diego, CA, US
Esri User Conference 2022, the worlds largest GIS conference
Web site: https://www.esri.com/en-us/about/events/uc/save-date
11-15 September 2022, Warsaw, Poland


FIG Congress
Web site: www.fig.net/fig2022
10-14 October 2022, Hyderabad, INDIA
Second Unied Nations World Geospatial Information Congress UNWGIC 2022
Web site: https://unwgic2022.github.io/
18-20 October, Essen, Germany - NB Special offer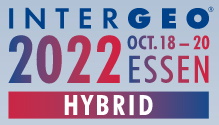 Special offer through FIG: Special fee for the 3-day conference (incl expo). Please register at: https://www.messe-ticket.de/HINTE/INTERGEOCONFERENCE2022/ and use the code: FIG-Special-INTERGEO to get the discounte fee.
This offer is valid until 31 August 2022
24-26 October 2022, Berlin, Germany
International Symposium on the History of Cartography. 'The Surveying Turn in Cartography: Revolutionizing maps and charts in the 18th and 19th Centuries' - organized by the International Cartographix Association's Commission on the History of Cartography and the Staatsbibliothek zu Berlin (Berlin State Library). Web site: https://history.icaci.org/berlin-2022/ Call for papers
9-11 December 2022, Hong Kong
International Conference on Geomatics Education - Challenges and Prospect - organized by the Department of Land Surveying and Geo-Informatics. Supported by FIG Commission 2 Read more here/a>
---
Kind regards,
Ms. Louise Friis-Hansen
Director
International Federation of Surveyors
Fédération Internationale des Géomčtres
Internationale Vereiningung der Vermessungsingenieure
International Federation of Surveyors
Kalvebod Brygge 31-33
DK-1780 Copenhagen V
Tel. + 45 3886 1081
Direct: + 45 9391 0810
louise.friis-hansen@fig.net
www.fig.net
FIG Working Week 2024, Accra, Ghana
FIG Working Week 2025, Brisbane, Australia
FIG Congress 2026, Cape Town, South Africa
Subscribe monthly FIG Newsletter
---
FIG on Social Media:





If you have not already joined, join us today...
---
The monthly Newsletter is mailed to all members, commission delegates and all interested partners. FIG offers the Newsletter to all members of member associations and other interested in FIG. If you don't already get your copy you can order it now at: www.fig.net.

FIG Newsletter brings you latest information about FIG and its activities. The information referred here is in full length available on the FIG web site. Thus the Newsletter is produced to inform you what has happened recently and what interesting things are going to take place in the near future. The FIG Newsletter is circulated monthly or bi-monthly by e-mail. The referred articles are in English and written in a way that you are able to extract them to your national newsletters or circulate to your members and networks.

If you do not want to receive the newsletter in the future, please click here to unsubscribe from the mailing list
.
---